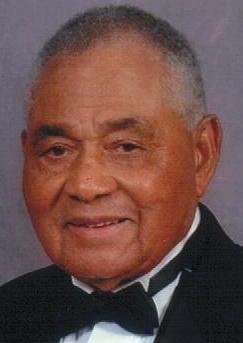 04/3-/2012
Funeral services were held Tuesday for Inglewood resident and Tuskegee Airman Claude Davis, 92. Davis, who battled prostate cancer, died April 30 at Centinela Hospital Medical Center.
Davis, the eldest of three children in his family, was born Jan. 11, 1920 in Alabama and grew up in the Pittsburgh area.
He had just earned his English degree from Ohio's Wilberforce University — with a 4.0 grade point average — when he was recruited to participate in the U.S. Army Air Corp's 99th Pursuit Squadron at the then-Tuskegee Institute in Alabama. As a pilot, Davis graduated from the program as part of Class 44G in 1944.
In becoming a pilot, Davis' training included ten weeks of learning the systems that support flight like how to use the radio and basic meteorology. His last basic training included combat training and air combat. In his advance training, Davis chose to become a bomber.
Following advanced training, Davis was sent to Douglas Army Base in Arizona where he learned how to fly the B-25 bomber aircraft. With orders to prepare to fight the Japanese, in March 1945 his squadron was sent to Freeman Field in Indiana and became part of the 477th Bombardment Group.
Prepared for war, Davis and his 616th Squadron never flew in combat during World War II when President Harry S. Truman ordered the military to drop the first atomic bomb Aug. 6, 1945 on the city of Hiroshima in Japan.
Davis joined the National Guard when he left the service in 1945. He returned to active duty during the Korean War. He was married briefly in college and met his second wife, Virginia Ponty, while visiting friends in Ohio, during a break from Air Corps training.
He served for nearly ten years in the military before the couple settled in Berkeley, Calif. He worked first as a bus driver, later sold beer to stores and restaurants and then became a real estate agent. A job transfer brought the family to the Leimert Park area in the late 1950s.
In 1998 President Bill Clinton approved a law establishing the Tuskegee Airmen National Historic Site in Alabama. In 2007, the airmen were awarded the Congressional Gold Medal.
Davis is survived by his wife, Martha Cruise-Davis; three sons, Claude Jr., Michael and Steven; a daughter, Susan Davis as well as seven grandchildren and five great-grandchildren.