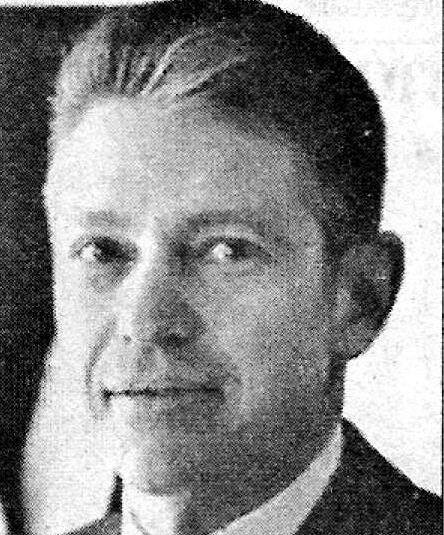 Herman Louis Philipson Jr. was a Dallas computer pioneer whose data-scanning technology ushered in the end of the punch-card era.

A decorated World War 2 prisoner of war, Mr. Philipson founded Recognition Equipment, which developed optical scanners that allowed documents — credit card receipt, and later checks — to be read directly into computers.
Mr. Philipson, 81, died Tuesday of pulmonary fibrosis at his Dallas home.
A memorial will be at 11 a.m. today in the Lefkowitz Chapel at Temple Emanu-El. He will be buried in a private ceremony at Temple Emanu-El Cemetery.
Mr. Philipson and a group of associates started their computer data-entry revolution in a converted mansion on Ross Avenue near Fitzhugh Avenue. The start-up company grew to have its stock listed on the New York Stock Exchange and attracted customers from around the world.
Recognition Equipment, later based in Irving, created innovations ranging from the inkjet printer to an improved electronic crawl used to keep traders abreast of stock trades, said Israel "Iz" Sheinberg of Dallas.
"He was a very empathetic and hardworking man," said Mr. Sheinberg, Mr. Philipson's brother-in-law and an original company employee.
Born in Dallas, Mr. Philipson graduated from Woodrow Wilson High School. He entered the Army as a private in March 1943 while attending Texas A&M University. "His whole junior class simply left and went to war," said his wife, Sonia Philipson of Dallas.
He became a lieutenant and was captured during the Battle of the Bulge in December 1944. He was wounded in the chest and arm by a German hand grenade.
His German captors treated his wounds. He nearly starved for three months in a German POW camp before he later escaped.
He was awarded a Bronze Star and the Purple Heart.
Mr. Philipson received his bachelor's degree at Texas A&M and did graduate business studies at Harvard University.
In 1948, he returned to Dallas, and joined his family's store, Philipson's.
He sold the store in 1956 and joined a small data-processing firm, National Data Processing. He became the firm's president but started Recognition Equipment after the business was sold.
Working in their laboratory on Ross Avenue, Mr. Philipson and his co-inventors developed an optical character reader that allowed computers to scan account numbers from documents. At the time, checks were being scanned with magnetic technology that was less efficient, Mr. Sheinberg said.
Another Recognition Equipment innovation was a point-of-sale wand developed for Sears, Roebuck and Co.
Mr. Philipson retired as chief executive officer of Recognition Equipment in 1973 but remained on the company's board of directors. Recognition Equipment became Recognition International during a merger in 1995.
Mr. Philipson was active in civic organizations for decades, including the Community Chest, the Red Cross, the Dallas Heart Association, the building funds at Baylor University Medical Center at Dal­las and the University of Dallas. He also was active with Dallas Big Brothers and the Dallas Citizens. Council.
A Mason, he was a member of Pentagon Lodge, Scottish Rite and Heila Temple. He had been a director of the Dallas Council of Campfire and a trustee of Temple Emanu-El.
In addition to his wife, Mr. Philipson is survived by daughters Cynthia Klein of Houston, Leslie Krakow of Dallas, Nancy Philipson of Los Angeles and Julie Boren of Dallas; a sister, Shirley Pollock of Dallas ; and eight grandchildren.
Memorials maybe made to the Visiting Nurse Association of Tex­as, 1440 W. Mockingbird Lane, Suite 500, Dallas, Texas 75247; Texas Scottish Rite Hospital for Children, P.O. Box 199300, Dallas, Texas 75219; the Boy Scouts of America, Circle 10 Council, 8605 Harry Hines Blvd., Dallas, Texas 75235; or a charity of choice.

By JOE SIMNACHER